This article is written from a real-world point of view.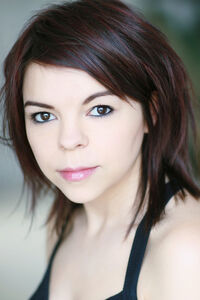 Kristy Bruce (born 23 August, in London) is an British actress most famous for her roles as Ingrid in The Demon Headmaster and as Kimberley Chadwick in Magic Grandad.
Kristy's acting career began in 1991, when aged 7 she appeared in The Ruth Rendell Mysteries.Minor roles in the Vicar Of Dibley, The Detectives, Mike and Angelo and the TV adaptation of Danielle Steel's Jewels were followed by regular roles in The BBC Schools Programme Magic Grandad and CBBC's The Demon Headmaster
Related Links
Edit
Ad blocker interference detected!
Wikia is a free-to-use site that makes money from advertising. We have a modified experience for viewers using ad blockers

Wikia is not accessible if you've made further modifications. Remove the custom ad blocker rule(s) and the page will load as expected.