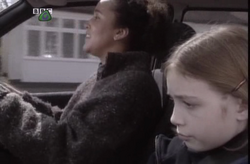 Miss Wilberforce is the member of the children's care home who takes Dinah to live with the Hunter family at the beginning of the first book.
She seems to be a kind character, especially towards Dinah. She also appears in The Demon Headmaster TV Series (Series 1) in Episode 1 where she brings Dinah to The Hunter House. She calls Mrs Hunter and Dinah up a couple of times to check how things are going. She realises that Dinah is a clever person.
Her last appearance is in Episode 3 at the end where Mrs Hunter calls her in as Lloyd and Harvey reacted badly to Dinah coming to live with them but in the end Harvey and Lloyd tell Mrs Hunter to adopt Dinah.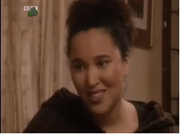 Ad blocker interference detected!
Wikia is a free-to-use site that makes money from advertising. We have a modified experience for viewers using ad blockers

Wikia is not accessible if you've made further modifications. Remove the custom ad blocker rule(s) and the page will load as expected.