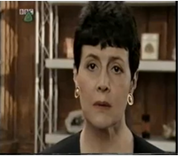 Mrs Carter is Rose Carter's mother. She is head-hunted by The Headmaster to work at The Biogenetic Research Centre as he wanted to use Rose to get revenge on Dinah Hunter. She is seen being hypnotised along with Mr Hunter by The Headmaster. She seems friendly with Mrs. Hunter as the two women chat about her and Mr Hunter being head-hunted.
Ad blocker interference detected!
Wikia is a free-to-use site that makes money from advertising. We have a modified experience for viewers using ad blockers

Wikia is not accessible if you've made further modifications. Remove the custom ad blocker rule(s) and the page will load as expected.