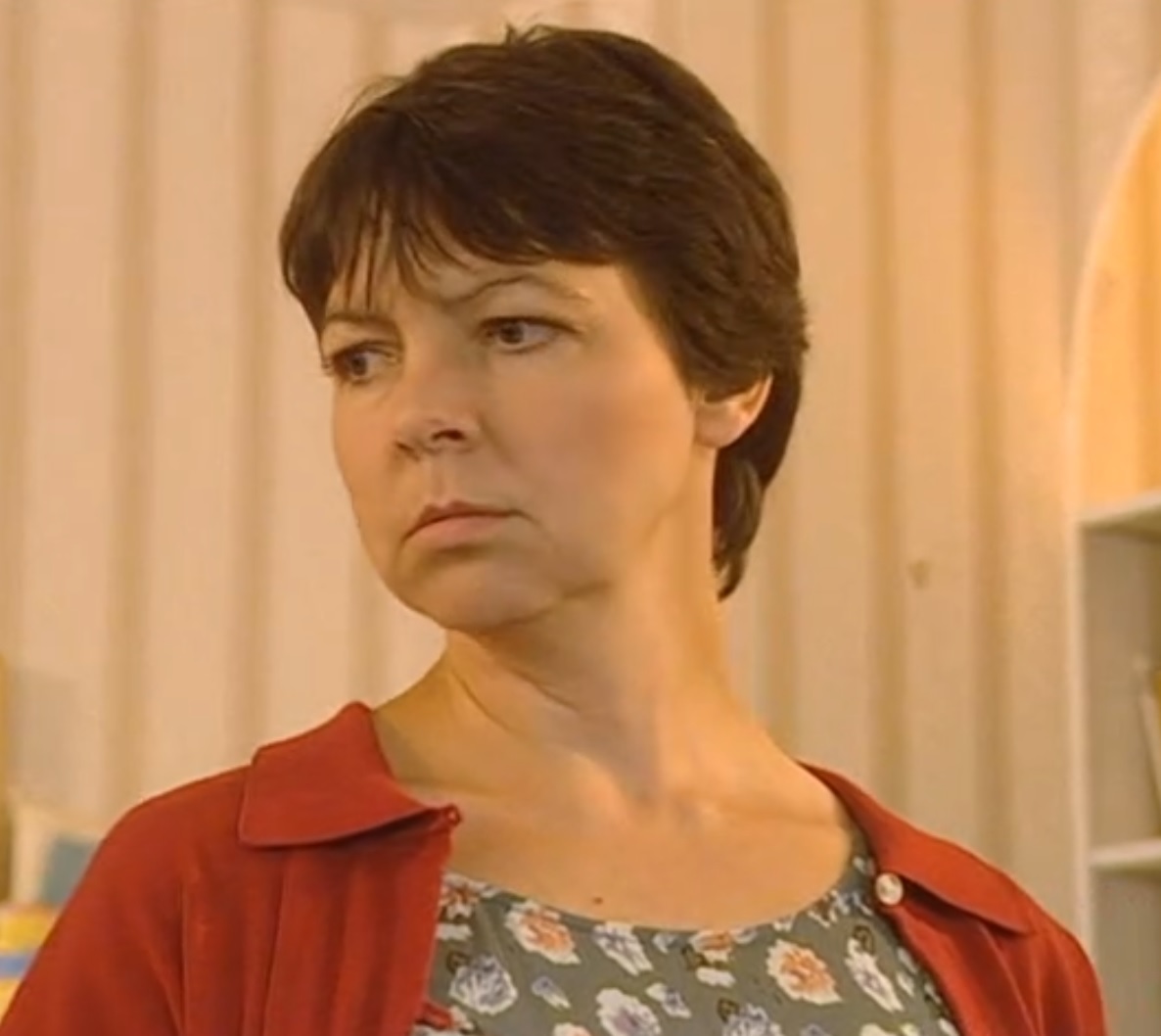 Mrs Hunter is a long running character through out both the Demon Headmaster Books and Television Series . She is the mother to lloyd and Harvey and adoptive mother to Dinah. She is often blind to what is happening in front of her eyes, disbelieving her children's stories and explanations for the weird events caused by the Headmaster's plots without proper evidence such as mentioned in the Demon Headmaster that she always asked the children at school to see if Lloyd's and Harvey's stories about the Headmaster's weird events are true. But of course since all the children apart from Splat! were hypnotized nobody said anything true about the Headmaster's weird events.
She is portrayed by Tessa Peake-Jones, who played 'Raquel' in the 'Only Fools and Horses.'
Ad blocker interference detected!
Wikia is a free-to-use site that makes money from advertising. We have a modified experience for viewers using ad blockers

Wikia is not accessible if you've made further modifications. Remove the custom ad blocker rule(s) and the page will load as expected.