This article is written from a real-world point of view.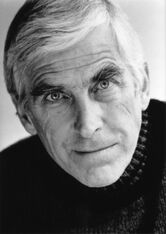 Terrence Hardiman (born 6 April 1937; Forest Gate, London) is an English actor, sometimes wrongly credited as Terence Hardiman.
He is best known for playing The Headmaster in the children's television series of the same name. This series lasted for a total of three series from 1996 - 1998 on CBBC on BBC One which lasted for a total of Twenty episodes.ardiman played a truly villainous headmaster in pantomime style, complete with glowing eyes.
Personal life
Edit
Hardiman is married to actress Rowena Cooper
Related links
Edit
Ad blocker interference detected!
Wikia is a free-to-use site that makes money from advertising. We have a modified experience for viewers using ad blockers

Wikia is not accessible if you've made further modifications. Remove the custom ad blocker rule(s) and the page will load as expected.